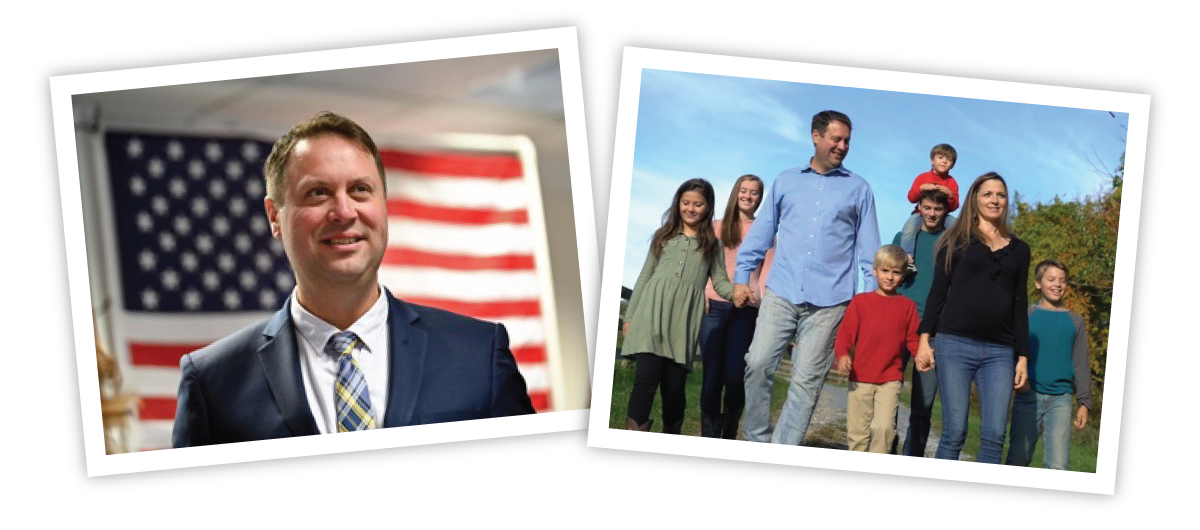 Dan Cox: A Husband, Father, Small Businessman, and Conservative Problem Solver.
Dan Cox, a devoted husband and father, is a successful small businessman known for his unwavering commitment to standing up for Maryland families. Dan has always been fearless in challenging the political establishment of both parties while advocating fiercely for Maryland's citizens' economic future and constitutional rights.
During his tenure as a Maryland State Delegate from 2018 to 2022, Dan tirelessly worked to secure Maryland's future by protecting freedom and prioritizing working families. His leadership in the Second Amendment Policy Workgroup expanded law-abiding citizens' rights, including concealed carry. As a Judiciary Committee member, he successfully sponsored legislation to overhaul Maryland's penal code, combat human trafficking, and protect schools from registered sex offenders with unanimous support.
As a constitutional attorney, Dan Cox passionately defended Marylanders' business, religious, and constitutional liberties during the Covid lockdowns. In 2022, he made history as the Republican nominee for Governor, receiving the most votes in a contested primary in over 40 years.
Dan Cox is running for Congress because he's deeply concerned about the financial burden of high inflation and national debt on Marylanders and all Americans. He believes in protecting the American dream and securing our borders to combat deadly increases in fentanyl trafficking, preserving our communities and resources. Dan remains committed to passing common-sense changes and protecting the freedoms of all Americans, always prioritizing families over special interests.
Dan lives in Frederick County with his wife of 27 years, Valerie, they share ten wonderful children and are proud grandparents to three beautiful grandchildren.
Help fuel our movement to put working families ahead of special interests.